New and improved website coming soon.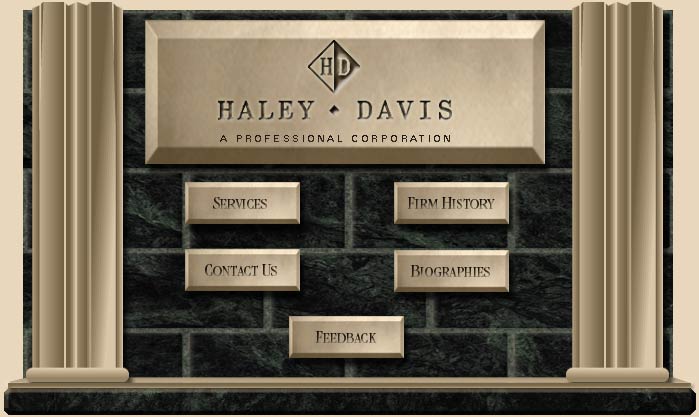 The principal office of Haley

Davis, P.C. is located in Waco, Texas.
The attorney responsible for the content of this web site is Mr. Daniel A. Palmer.
Except where otherwise indicated, the attorneys in our office are Not
Certified by the Texas Board of Legal Specialization.